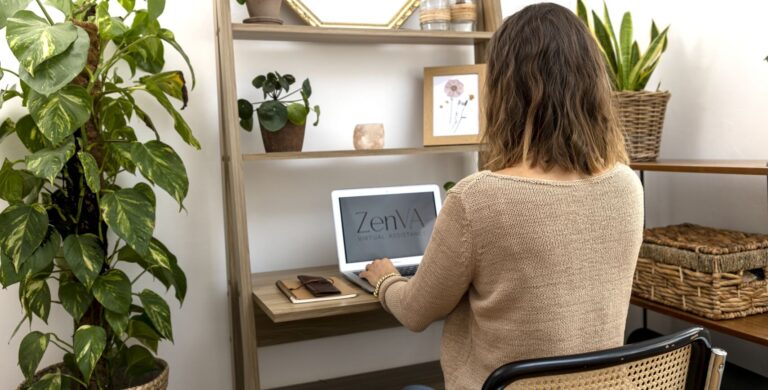 I am super excited to be in the position of expanding my business. Now, I am looking for Associates to join the mission of supporting business owners in the Sustainability and Wellbeing sector.
Here is a little about ZenVA and how we tick
We support with passion and are driven by the fact that our work indirectly has a meaningful impact on the people and the planet.
At ZenVA, we strive to cultivate authentic, respectful and fair business relationships with our clients, working collaboratively WITH them as a team rather than simply working FOR them.
Our positive energy, "human professionalism", proactive & honest approach and reliability to get stuff done make us different from the rest.
Our team is committed to maintaining high standards of customer service and knows that communication is EVERYTHING, while continuously striving for self-improvement.
Last but not least – we always make sure to have a laugh with our clients along the way!
Office Administration & general PA work

Diary & email management, following up enquiries, office supply handling, formatting documents, speaking with clients, data entry, etc.

Operations Management 

Documentation & restructuring of processes and filing systems, etc.

Event Management

Professional virtual event planning of all ranges of corporate and family events, etc.

Concierge Services

Restaurant & all entertainment bookings, transfer services, car hire, etc.

Travel Management 

Booking travel from doorstep to doorstep, accommodation, airport lounges, upgrades, cancellations, refunds, add-ons, etc.

Customer Services 

Outbound calls, cold calling, mystery calls, data research, record-keeping of customer interactions, etc.

Social Media Support & Community Management 

Scheduling content, responding to FAQ/comments & dm's, welcoming new members, guiding members to external resources, assisting with live's, creating Canva designs as media assets for your content.

Project Management 

Project management of small to medium size projects.
Here is what makes you a ZenVA Associate
Care and passion for the planet and people

Rather be too honest respectfully than not honest enough
Positive attitude & reliability is a must
Problem solving & consultancy skills
Happy to have a laugh with a client
Knows the importance of a respectful working environment on both sides
Great communication skills: This refers to all media such as email, chat, video conferencing, and you do not shy away from phone calls
Minimum 2 year's experience in one or more of the tasks listed above

Technical skills: Tech savvy & proficient in Microsoft Office, G-Suite, Zoom, Google Meet as minimum (please specify in the form if you know and love any specific software)
Self-employed as a VA

In business minimum of 6 months
Business & Liability insurance
Registered with ICO 
Based in the UK 
At this point not defined. Please let us know your availability in the form.

The hourly rate would be £22/hr (incl. VAT). Payment will be made to & from a UK bank account.
If you share our values, meet the above requirements and are ready to become part of the ZenVA crew then…
I am really excited to begin this journey with you and am looking forward to a great work relationship with respect, honesty and trust.
Until then, have a great day,